Adaptive Automotive Equipment
Chicagoland Mobility is pleased to offer the best in Adaptive Automotive Equipment. Aside from being a qualified dealer for El Dorado mobility conversions, our team provides customers with a multitude of mobility solutions including hand controls, turning seats, pedal extenders and left foot accelerator pedals.

Contact us today

and let us know how we can help you.
Bruno manufactures over 24 different scooter lifts, power chair lifts, and wheelchair lifts for cars, minivans, vans, trucks, and sport utility vehicles. Bruno lifts can raise most scooters, wheelchairs and power chairs up to 400 lbs. Click here for more information.
We also carry the bruno TAS (Turning Automotive Seating) line, perfect for allowing easy entry and exit to and from your vehicle. Click here for more information on TAS systems.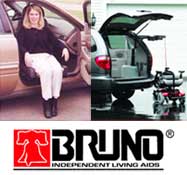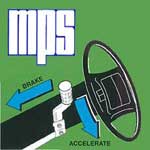 MPS Hand Controls provide the most natural method of brake and accelerator movement possible. The accelerator is activated by moving the handle toward the seat, at a right angle to the brake movement and parallel, or near parallel, to the rim of the steering wheel. Optional accessories and other MPS products are also available. Contact us for more information.
Automotive Equipment Installed by Chicagoland Mobility
---
El Dorado Van Conversion

Bruno Wheelchair Lift

Bruno Scooter Lifts

Bruno Turny Seat

CCI Hand Controls

CCI Foot Pedals Extensions

CCI Armstrong Mobility Lift

CCI Wheelchair Docking Systems

CCI Scooter Locking Systems

El Dorado Conversion

EZ Lock Wheelchair Docking System

Sure-Lok Wheelchair Securement

MPS Hand Controls

MPS Left Foot Pedals

MPS Foot Pedal Extensions

MPS Parking Brake Extension

Q'Straint Wheelchair Securement

Q'Straint Wheelchair Docking System

Ricon Wheelchair Lifts

Ricon Driver's Power Transfer Seat

Sure Grip Hand Controls